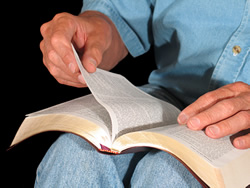 On this page you can set preferences about the Bible version and the layout that will show for all users of this computer. This information is stored in cookies. If you have cookies turned off or for any reason you lose or delete your stored cookies, these settings will default to the standard setting (King James Version and list results by date with oldest at the top).
These settings can be changed at any time.
If you are on our mailing list to receive the Daily Readings you can pull up your email preference settings on this page too and edit them if you desire.
SITE PREFERENCES
EMAIL PREFERENCES
If you are on the Daily Readings Mailing List, you can set the version and layout in which you would like to receive your mailing. If you are not on the list and would like to be, you can join it here
To retrieve your Email Preferences, enter the Email address that you use to receive the Daily Readings Notes.
If you have changed your email address you can also edit that here.